Notifications are actions that can be let automatically triggered by certain events in the Vanilo Cloud System.
There are 3 types of notifications:
Creating Notifications
Notifications can be created and managed on the Admin Panel.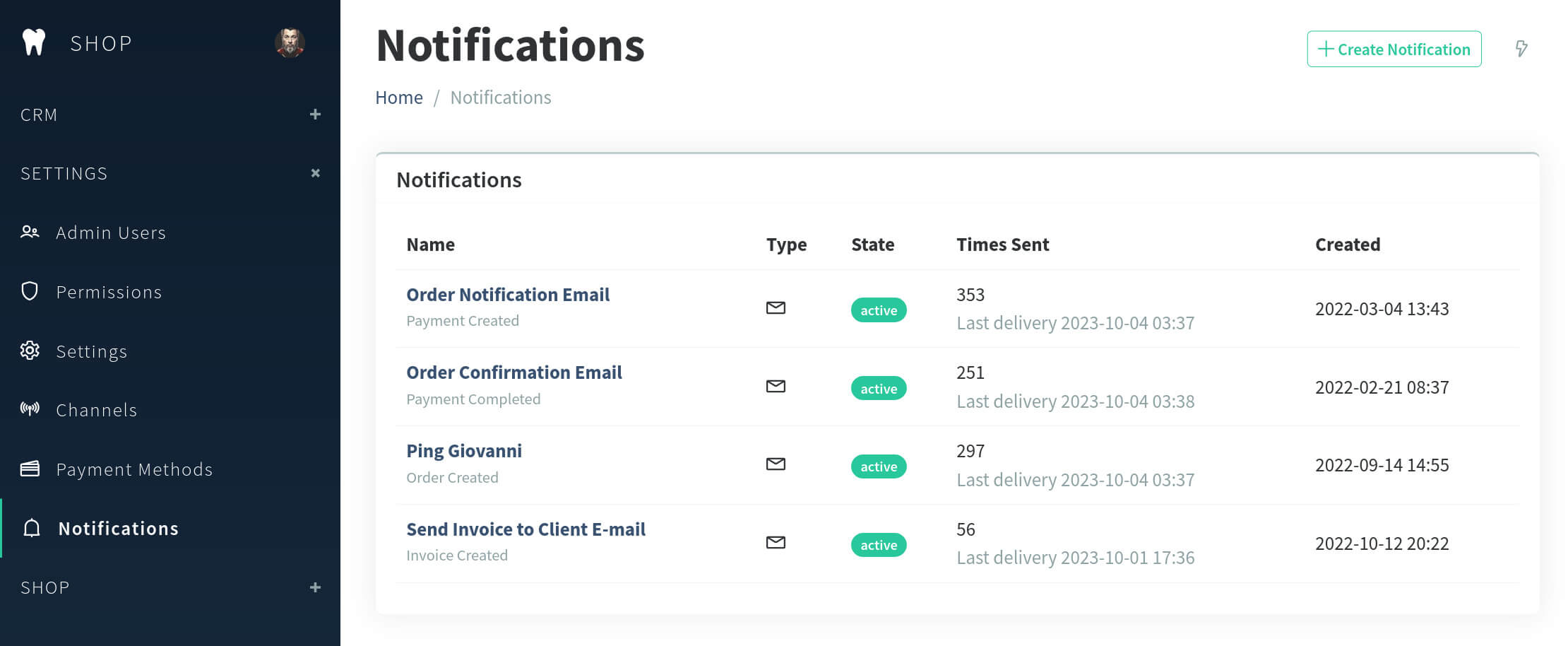 Triggers
Once you create a notification, you can define one or more triggers to it. A trigger is an event, e.g. "Order Created" or "Payment Timeout" that is assigned to a Notification. When that event occurs in the system, the configured notification gets sent.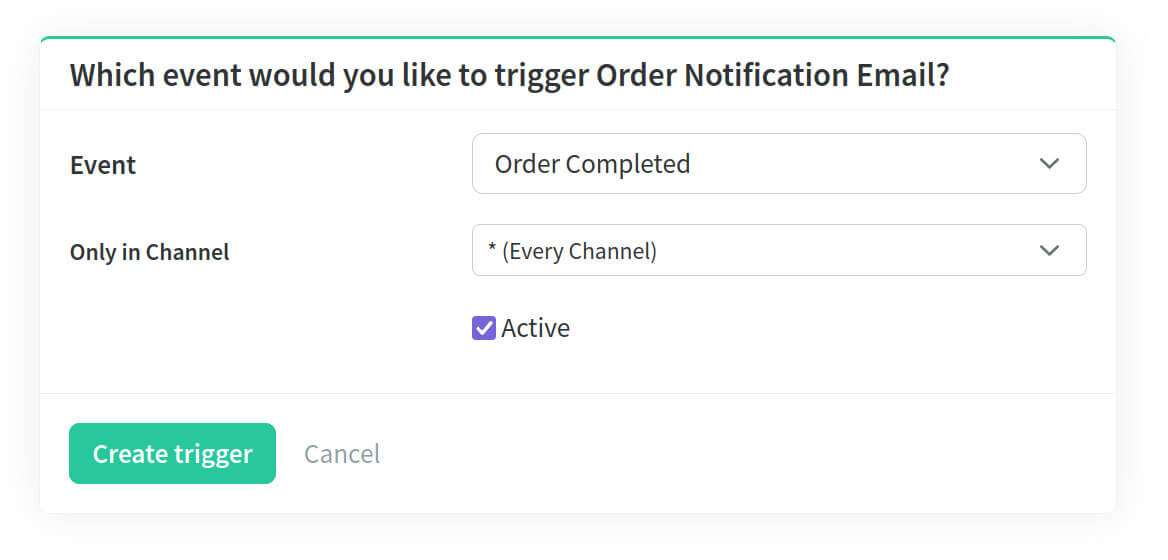 When the shop is running in multichannel mode, it's also possible to filter the events by channels.